What in the world is RSS?
3 March 2010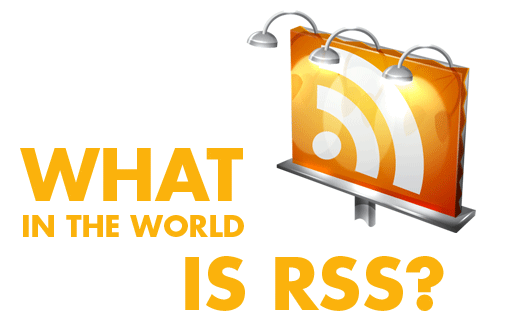 Ever see those strange RSS boxes
in your browser bar?
Firefox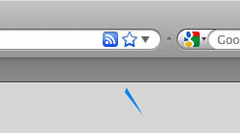 Safari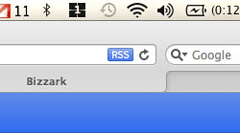 Internet Explorer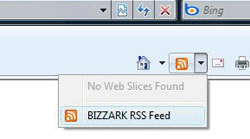 Or those bright orange RSS icons? Most probably don't notice them. If you've ever clicked them you'll know that it takes you to a funky format of information. It looks pretty boring. This is an RSS feed. What is it? It's a standard format of information that makes it easy for computers to decode and understand. It stands for "Really Simple Syndication," or "Rich Site Summary." Typically you will find these on websites that have a lot of updates, especially blogs and news websites. What would you do with it?
Organized blog reading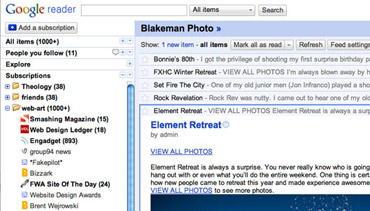 For those who read more than a few blogs, a feed reader is a great way to keep up to date with your favorite blogs. They allow you to have view things like blogs in one location without going to the actual website. If you browse a lot websites, it would be pretty tedious to visit each site, much less remember them. I currently am subscribed to 117 blogs. I confess many of these I don't keep tabs on all the time. But keeping these organized through a reader helps me remember them, and browse through them at my convenience. There are a lot of online applications and software that allow you to organize and read blogs. I personally like, and would highly suggest Google Reader because it is all stored online, and it is very easy to organize and use. Google Reader is set as my home page, and when I have free time I'll browse my subscriptions and find interesting articles to read (as well as do this in down time on my phone).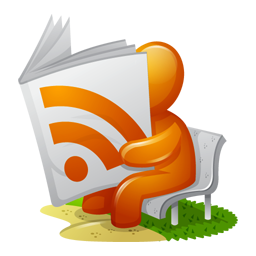 Read RSS and
change your life
I say everyone really should read blogs. You could probably find a decent blog on virtually any topic. For myself I read mostly design, programming, and photography blogs, as well as blogs from friends and authors, and news. It helps me keep informed about what's going on in specific industries, peoples' lives, get inspired, and it can even be a good way to communicate with others, via comments and responses. It's an invaluable resource for staying informed, inspired, and educated.
.
blog comments powered by

Disqus